See a Map and Get Directions
Grand View Campground & RV Park is a 56-acre property located in the beautiful foothills of the Blue Ridge Mountains on Highway 226 in Casar, North Carolina. As you may notice as you zoom in on the map below, the campground  is adjacent to the gorgeous First Broad River. One of the First Broad's many lovely tributaries, Mountain Creek, also peacefully crosses the property.
To get driving directions to Grand View Campground & RV Park, simply click the DIRECTIONS link below the map or below the pop-up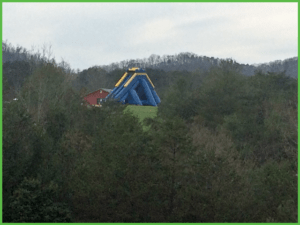 info card. Then type your current address in the FROM field or click the GPS icon to the right of the FROM field to have your location entered automatically. Next, click the GO button.
Grand View Campground & RV Park is easy to find. Just watch for our road sign. You may even spot the big blue water slide too!
If you have any questions, feel free to call us at (704) 472-3100 or (704) 472-4666 or (704) 482-4888.
Map icon courtesy of:
Maps Icons Collection