I had an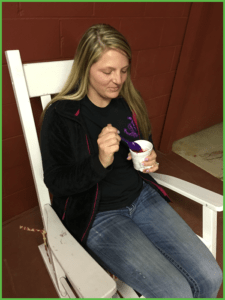 amazing time camping this weekend.
We played cards by the campfire and grilled out then pitched some cornhole.
We will definitely be back soon.
~ Brenda Fioritto
P.S. Thanks for the shaved ice.
Brenda Fioritto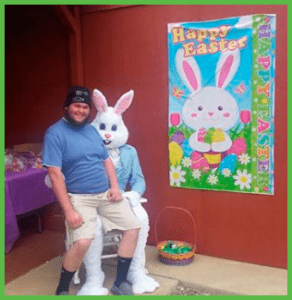 Had a wonderful day today at Grand View Campground with friends and family, and seeing all the kids having fun with the Easter Bunny and egg hunting, big slide, and games.
Like to say a big Thank You to Jerry and Trish and staff for a great and wonderful day.
Happy Easter, everyone. Be safe.
~ Kevin Bishop
Kevin Bishop
I had an amazing time today at your campground rafting, then hanging out at the river drinking rum, and riding bicycles. You people at Grand View are awesome! I will definitely be back there again.
~ Michelle
Michelle